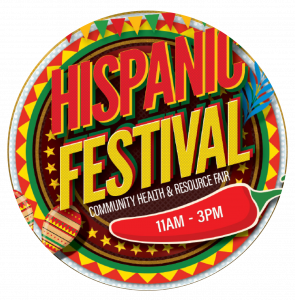 MS SHINE Project & SeMRHI Invites
You To Join Us!
We hope that you will be able to join us for our upcoming Hispanic Festival Community Health & Resource Fair on Saturday, September 23, 2023, from 11:00am – 3:00pm. The Hispanic Festival Community Health & Resource Fair will be held at Friendship Park, 1009 Rebecca Avenue, Hattiesburg, MS 39401.
We want to ensure that our community has access to health resources and more. Your participation and contribution is greatly appreciated. You are also invited to donate a door prize that all our guests/community will be eligible for. The event is open to the public. There is NO COST to participate. Please come with the items your organization will need, such as a table, chairs, power, a tent, etc. We will not be able to provide these items. Set up time begins at 9:00 am. Participants will be expected to be ready by 10:45 am the day of the event.
It is our goal to provide giveaways throughout the fair. Vendors are required to provide a raffle/door prize item to include in the giveaway. We hope that you will consider partnering with us to provide a great service to the community as a whole. Please click the link below to register by Friday, September 8, 2023.
Click Here To Register For The Event!
CONTACT INFORMATION:
Shanell Williamson, MS SHINE Project | 601-441-9333 | shanell.williamson@semrhi.com
Edith Fuentes, SeMRHI bi-lingual CHW | 601-545-8700 ext.4104 | edith.fuentes@semrhi.com
Thank you in advance for your consideration.
Should you have questions or need additional information, please call 601-441-9333