About Us ›
News & Press Releases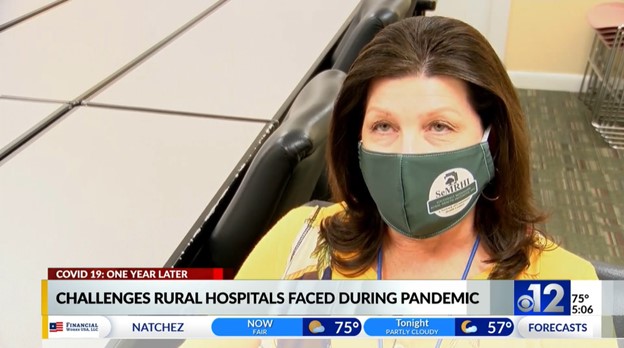 SeMRHI has been awarded recognition by the National Committee for Quality Assurance Patient-Centered Medical Home Program.  Locations include Beaumont Family Health Center, Brooklyn Family Health Center, Hattiesburg Family Health Center, Hattiesburg High School & Community Clinic, Hattiesburg Public School & Community Clinic, Lumberton Family Health Center, New Augusta Family Health Center, Picayune Family Health Center, Seminary Family Health Center, Sumrall Family Health Center, and Women's Health Center.
Congratulations, Southeast Mississippi Rural Health Initiative, Inc., for sustaining your Patient-Centered Medical Home recognition!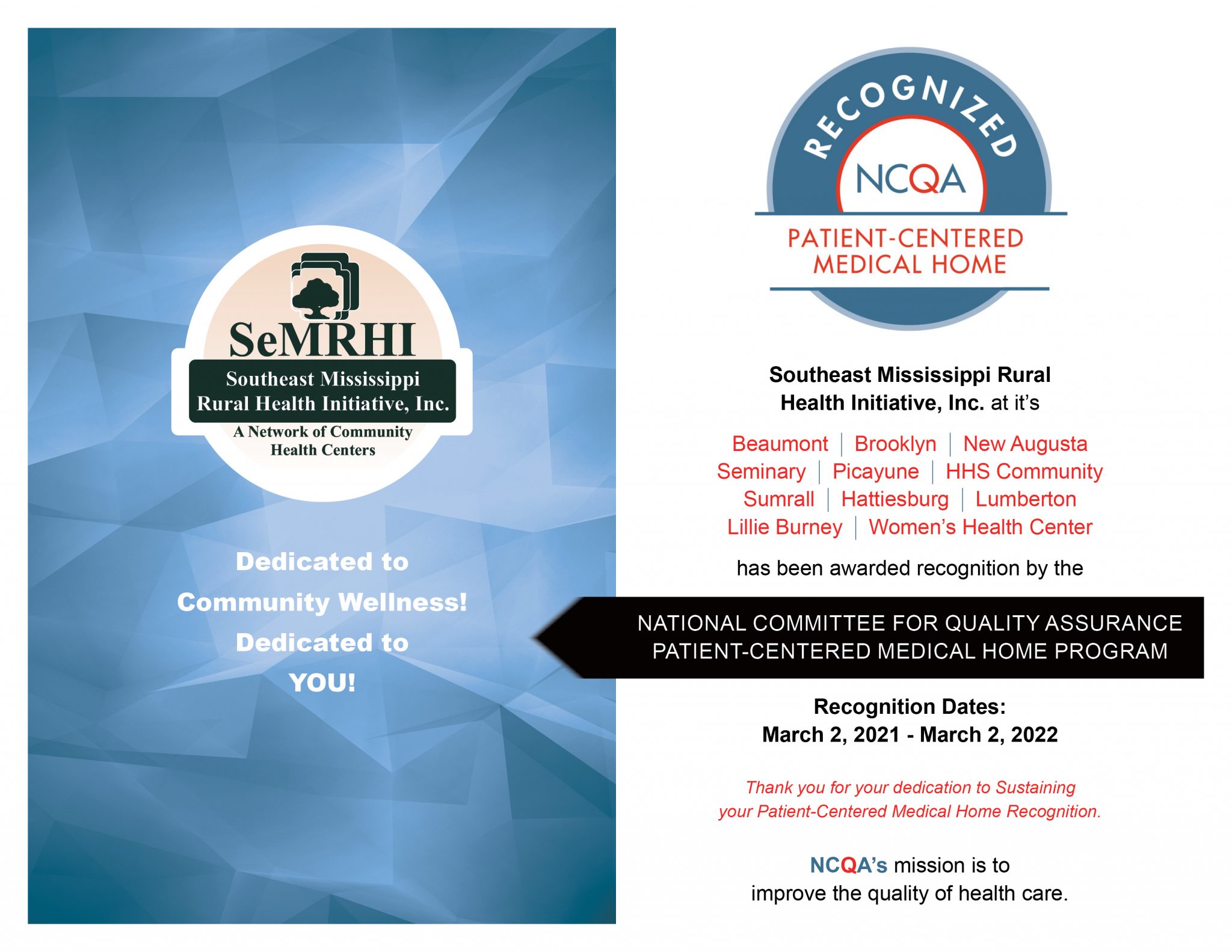 March 10 is National Women and Girls HIV/AIDS Awareness Day, a day to raise awareness about the impact of HIV on women and show support for women with HIV. #NWGHAAD #StopHIVTogether #HIV.  Join us at the Hattiesburg Family Health Center from 10 am to 2 pm to get tested.  Results in one (1) minute.  Free door prizes and PPE.  No appointment is necessary.  For more information, call (601) 582-2619.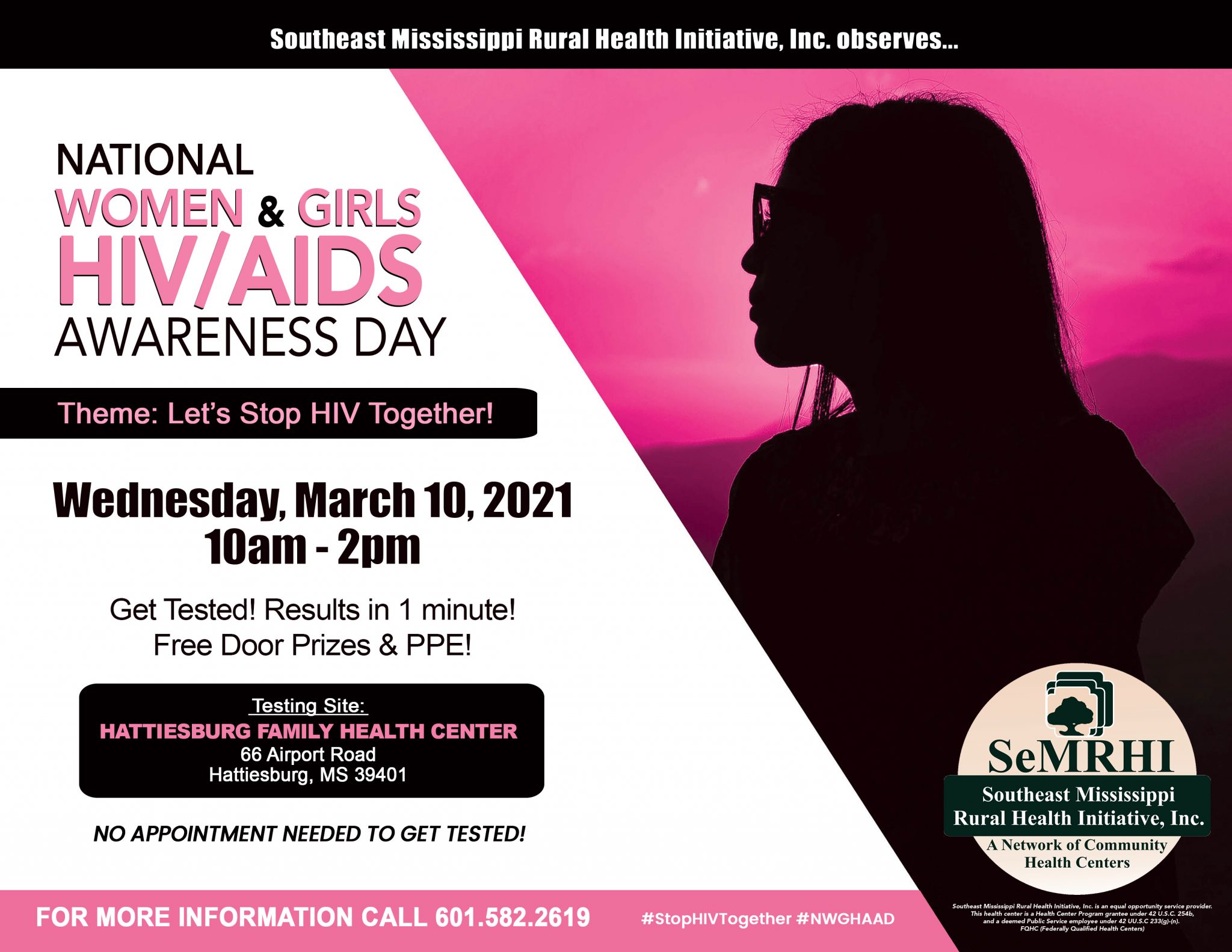 March 7 -13, 2021 is nationally recognized as Dental Assistants Recognition Week, a week of recognition that gives people an opportunity to say "thank you" to those who work hard in providing dental healthcare.
Thank you, dental assistants, for providing quality healthcare to the patients we serve!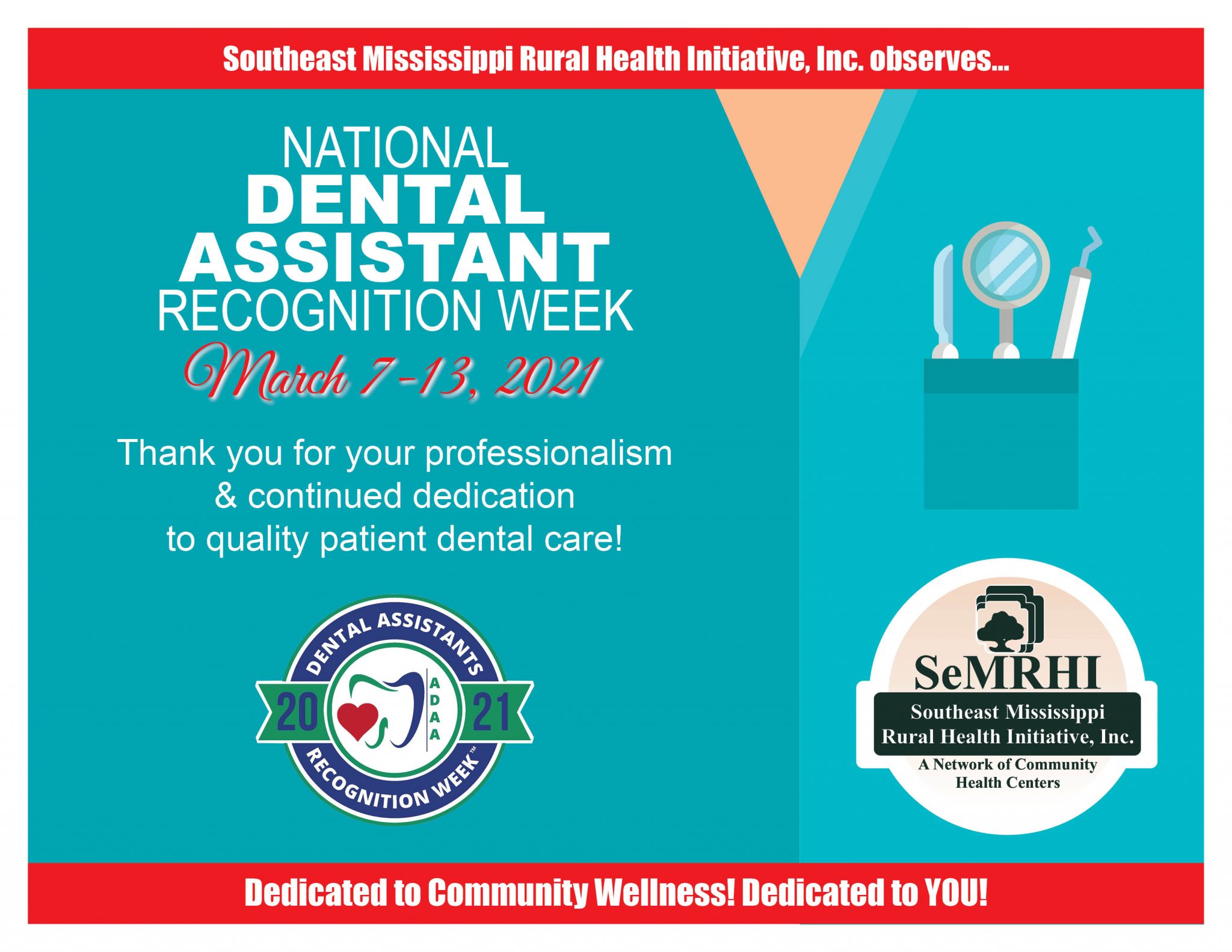 March is Colorectal Cancer Awareness Month, and also a great time to get educated about colorectal cancer (cancer of the colon and rectum).
Did you know?
– Colorectal cancer is the 2nd leading cause of cancer death among men and women combined in the United States.
– 25-30% of CRC patients have a family history of the disease.
– One in 23 men and one in 25 women will be diagnosed with colorectal cancer.
– 60% of colorectal cancer deaths could be prevented with screening. (https://fightcolorectalcancer.org/about-colorectal-cancer/general-information/facts-stats/)
Screenings Save Lives!
Encourage your friends, family & co-workers to get screened TODAY!  For more information and to schedule an appointment at a SeMRHI clinic near you, call (601)658-0058.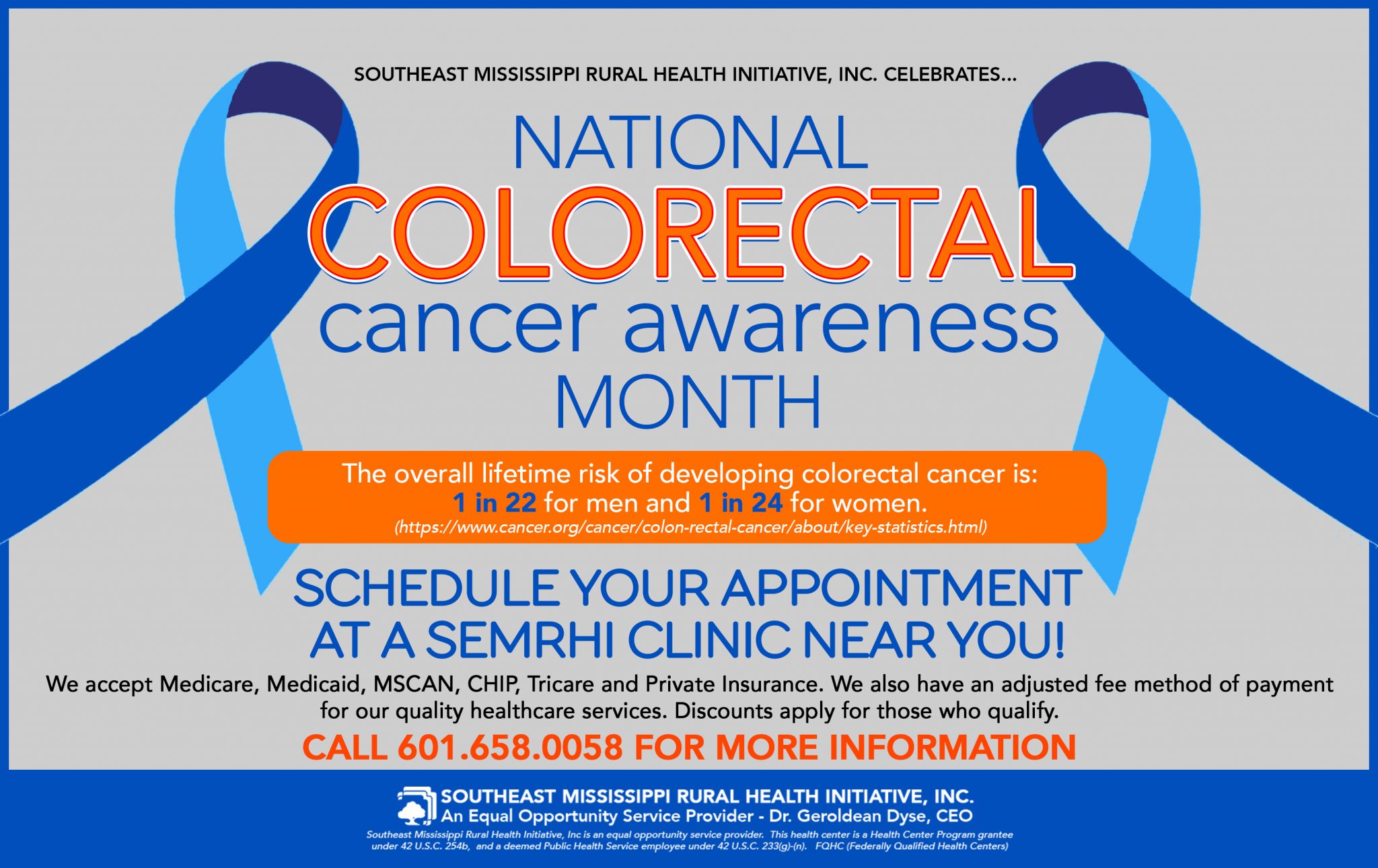 "Social workers often are unsung heroes, but they play an essential role in helping people from all walks of life and backgrounds to live life to the fullest. During social work month, we hope you will learn more about this amazing profession, say a kind word to the social workers in your lives, and advocate for policies and legislation that benefit the profession and the populations they serve." (socialworkers.org)
Thank you, social workers, for the quality service you provide to our patients!