About Us ›
News & Press Releases
SEMRHI is living proof that quality stands the test of time. We're celebrating our commitment to care over the last four decades by giving our brand an updated and fresh look that will carry us into a bright future. Cheers to the next forty-four years.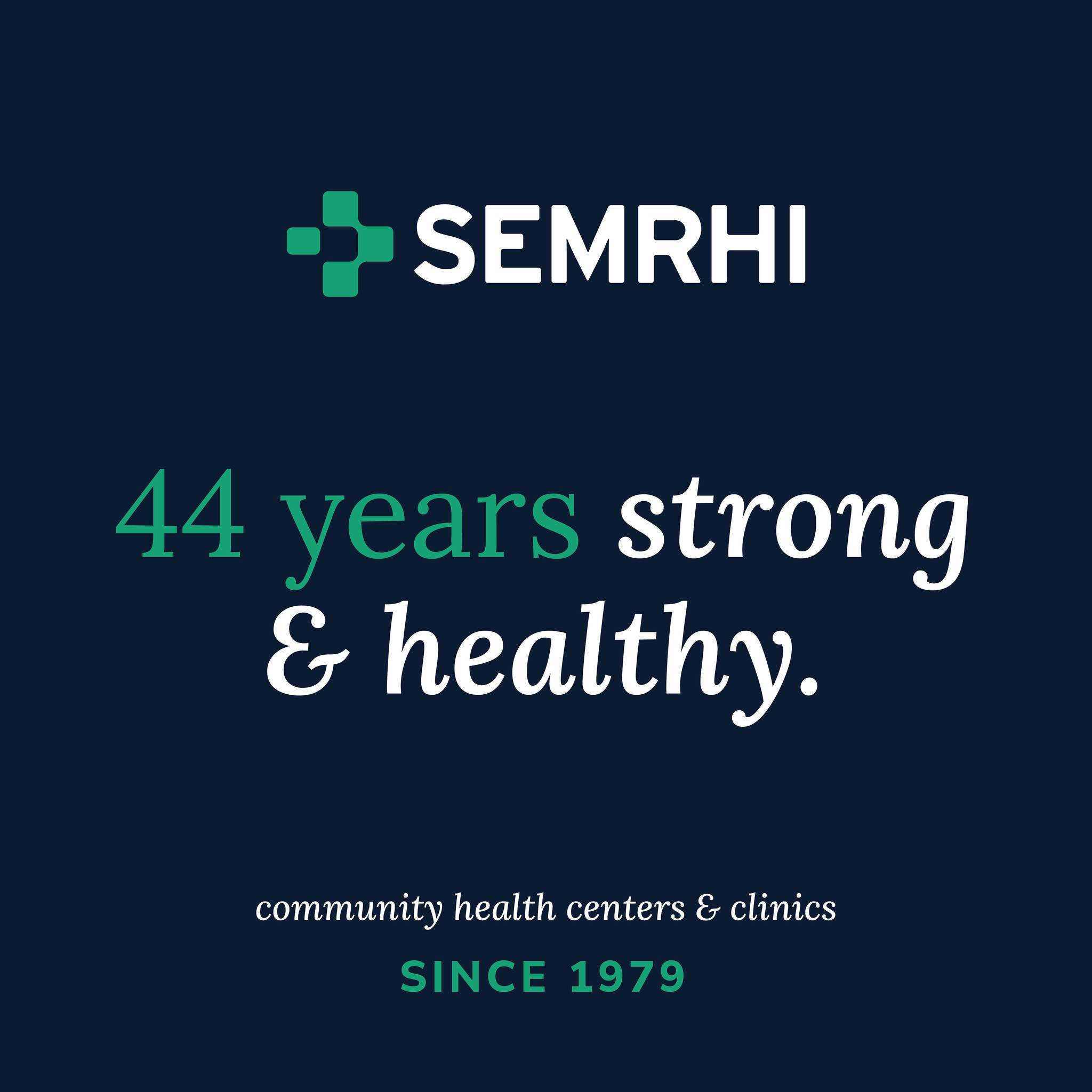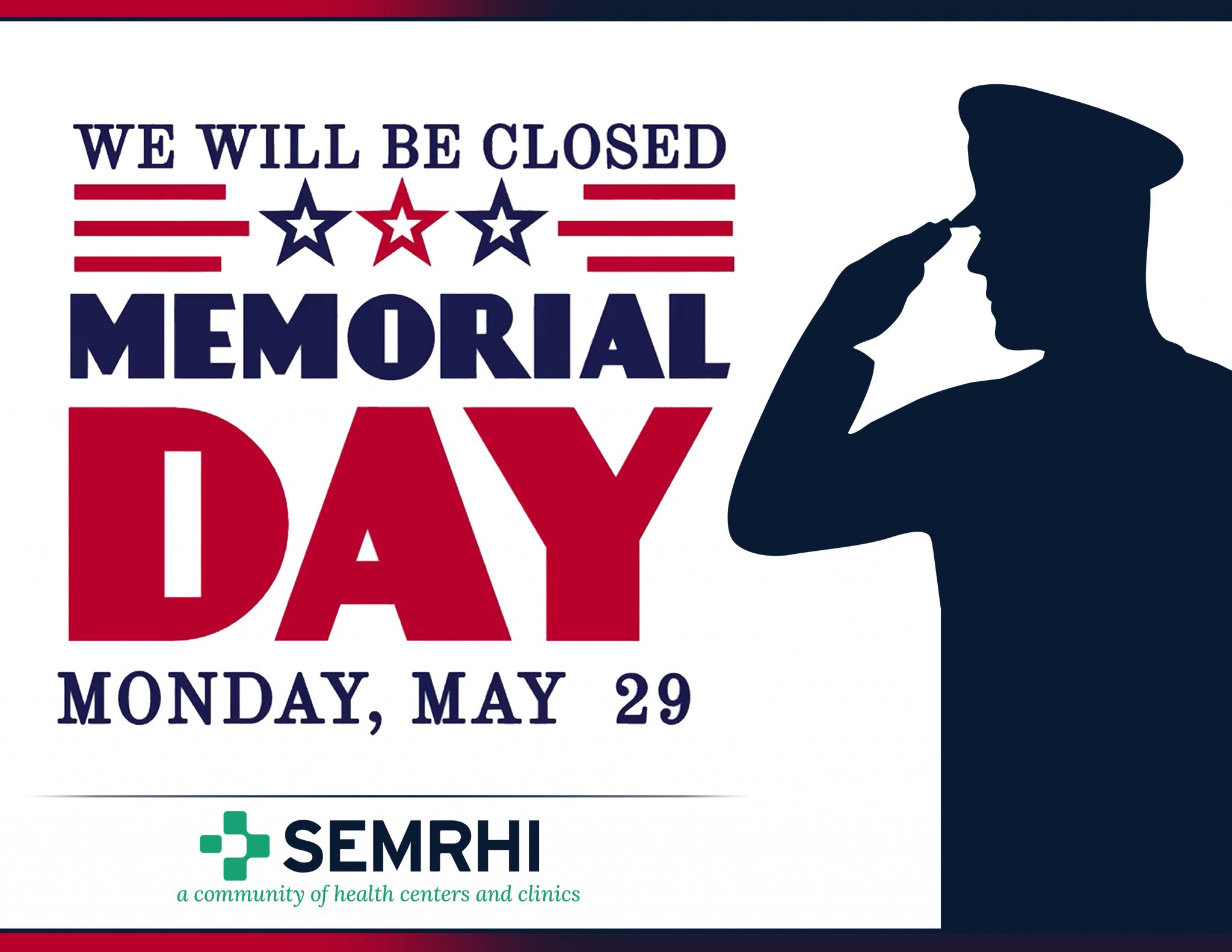 SEMRHI will host its annual Free Check-up Day in observance of National Women's Health Week (NWHW) on Wednesday, May 17, at the Women's Health Center located at 62 Old Airport Road, Hattiesburg, MS, from 8:00 am – 4:00 pm. Free health screenings will also be provided at SEMRHI clinic locations in Beaumont, Brooklyn, Lumberton, New Augusta, Picayune, Seminary, and Sumrall, ALL WEEK, May 15-19.
NWHW is led by the U.S. Department of Health and Human Services' Office on Women's Health to encourage all women to be as healthy as possible. According to the Mississippi State Department of Health, more than 700,000 Mississippi adults have high blood pressure (hypertension), and thousands more may be at risk. High blood pressure increases a person's risk of heart disease and stroke, two of the leading causes of death in the United States. It can also lead to kidney disease, blindness, and mental impairment.
As a community of health centers and clinics, SEMRHI is deeply rooted in grassroots efforts to reduce health disparities. Though preventive healthcare is often overlooked, it is the key to preventing the onset of many chronic conditions that plague Mississippians, such as diabetes, hypertension, and heart disease. For this reason, SEMRHI has reached out to numerous local and community partners to promote the event in hopes of attracting the medically underserved.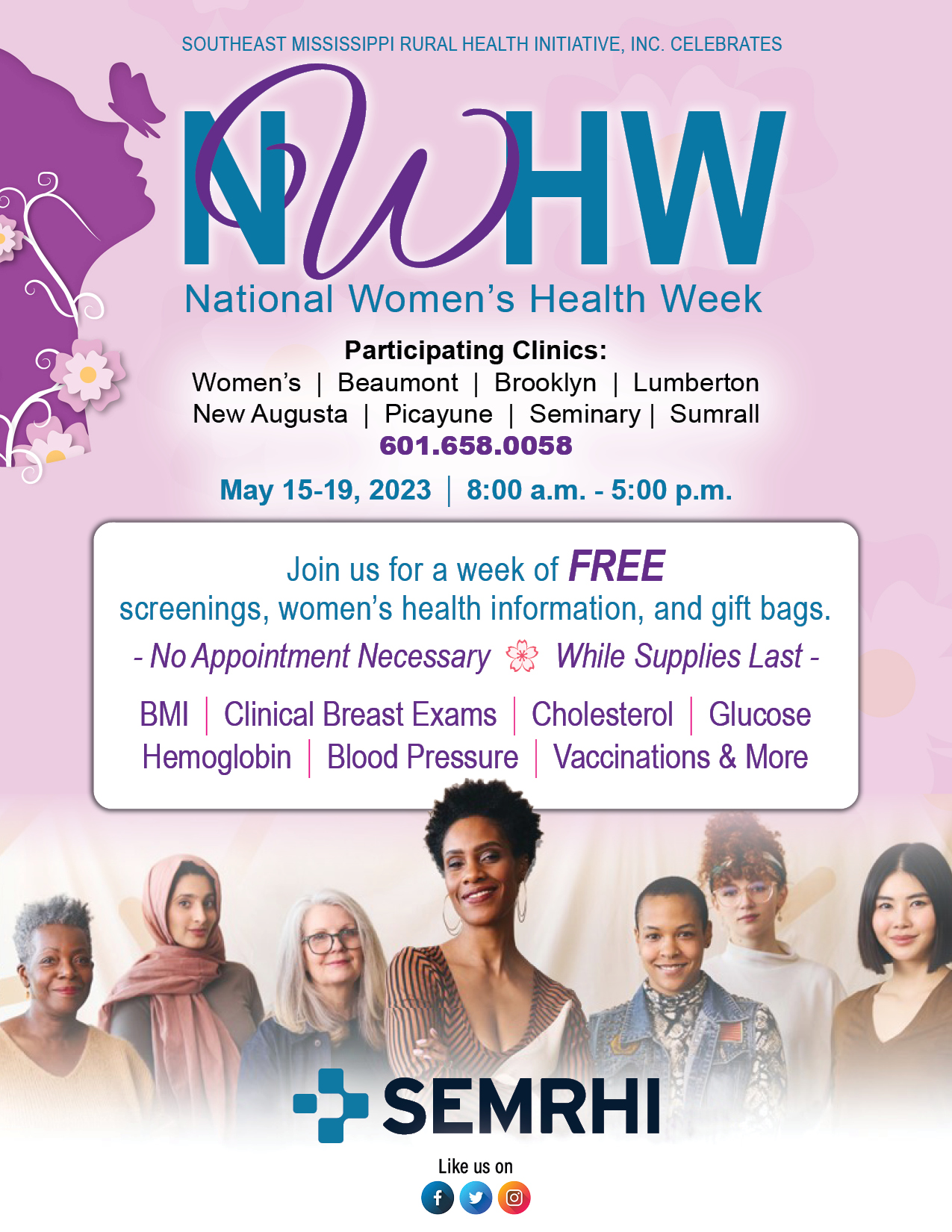 It's official, SEMRHI is rebranding!  New look, same mission: making quality healthcare accessible for everyone.  Over the next few months, we will introduce the recent changes to the visual and story aspects of our SEMRHI brand to our communities.  We hope you love the new brand as much as we do, and we appreciate your assistance in ensuring an exciting transition to the new brand.
In the meantime, enjoy two of our new thirty-second commercial spots that are currently running on TV and social media (links below).
Moments Like These – https://youtu.be/Hj0nG2RU_hQ
Patient Testimonial – https://youtu.be/2vDtLGeN9kE