About Us ›
News & Press Releases
Southeast Mississippi Rural Health Initiative, Inc. (SeMRHI) And Area Development Partnership of Greater Hattiesburg Holds A Ribbon-Cutting Ceremony For New Mobile Health Unit!
HATTIESBURG, Miss. (October 4, 2022) – Southeast Mississippi Rural Health Initiative, Inc. (SeMRHI) and the Area Development Partnership of Greater Hattiesburg will hold a ribbon-cutting ceremony unveiling a new mobile health unit on Tuesday, October 25th at 10 am at Hattiesburg Family Health Center, 66 Old Airport Road, Hattiesburg, MS 39401.
SeMRHI serves nearly 40,000 patients in its' communities each year—a number that is increasing due to the nation's primary care infrastructure of Americans who lack access to primary care services. This not only highlights the essence of Community Health Centers but also celebrates the efforts of national and community organizations working with partners and volunteers to improve awareness of key health issues often overlooked.
According to www.kff.org, 351,794 Mississippians were uninsured in 2018. For this reason, SeMRHI's mission remains essential because primary health care remains an opposition in many parts of Mississippi. Although preventive healthcare is often overlooked, it plays a vital role in preventing the onset of many chronic conditions that infect Mississippians, such as diabetes, hypertension, heart disease, stroke, and now COVID.
Many Mississippians live in remote and underserved communities with a lack of healthcare access and transportation. This investment recently featured in an Arizona showcase, will provide a place for the community to receive dental care, health screenings, vaccinations, physicals, and other medical services in Covington, Forrest, Lamar, Pearl River, and Perry counties.
Southeast Mississippi Rural Health Initiative, Inc. (SeMRHI) and the Area Development Partnership – Greater Hattiesburg, MS, will present a brief ribbon-cutting ceremony and a tour of the mobile unit to follow.
https://www.wdam.com/2022/10/24/semrhi-rolls-out-mobile-clinic-reach-underserved-communities/?fbclid=IwAR2bOWwx1oYFOLrsYY10pXTI1zTVfiFUKtvJryckZUlcd1cUZUKekvUkoJo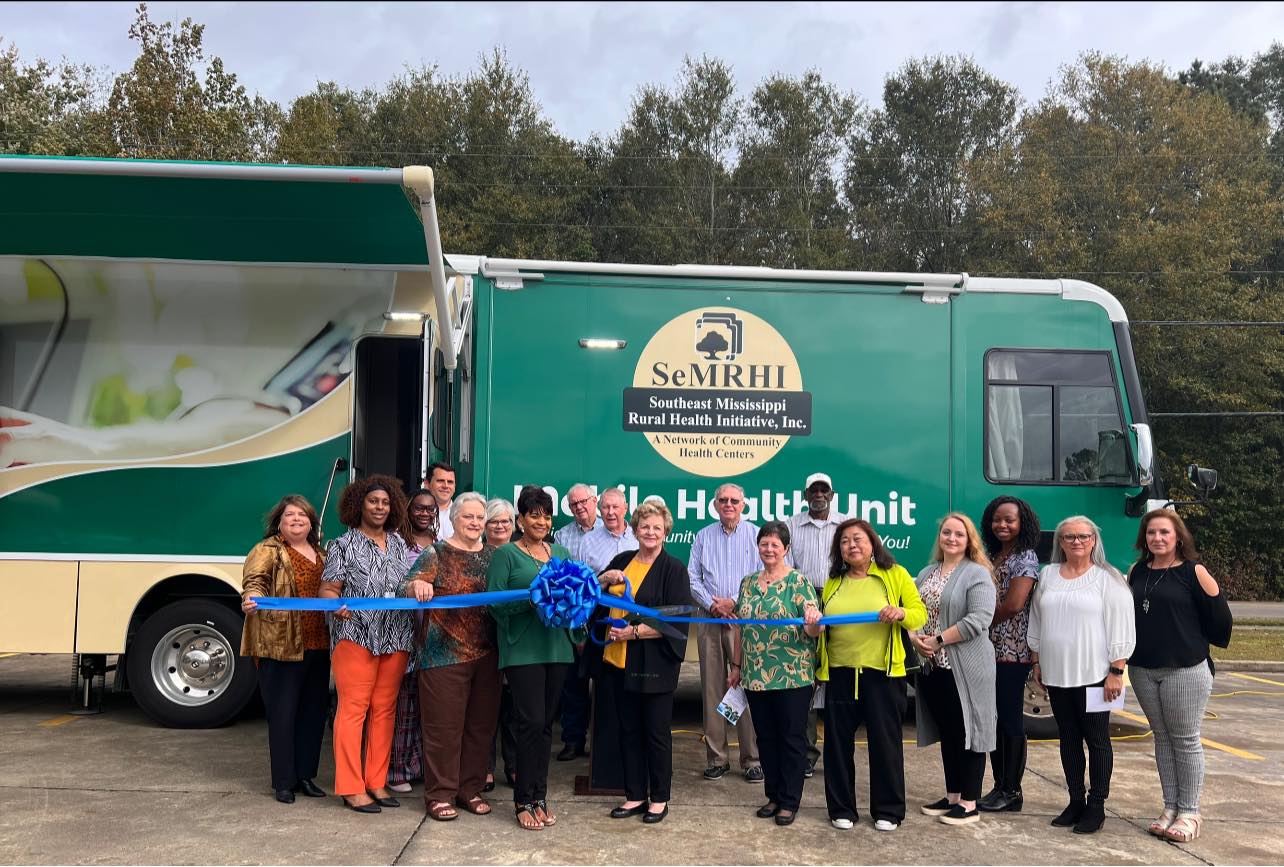 Now's the time to review and compare your Medicare plan options for 2023. Is your current plan still the best one for your healthcare needs? There may be another plan that works better for you! Call us at (601) 544-4163 ext. 4 for a FREE consultation.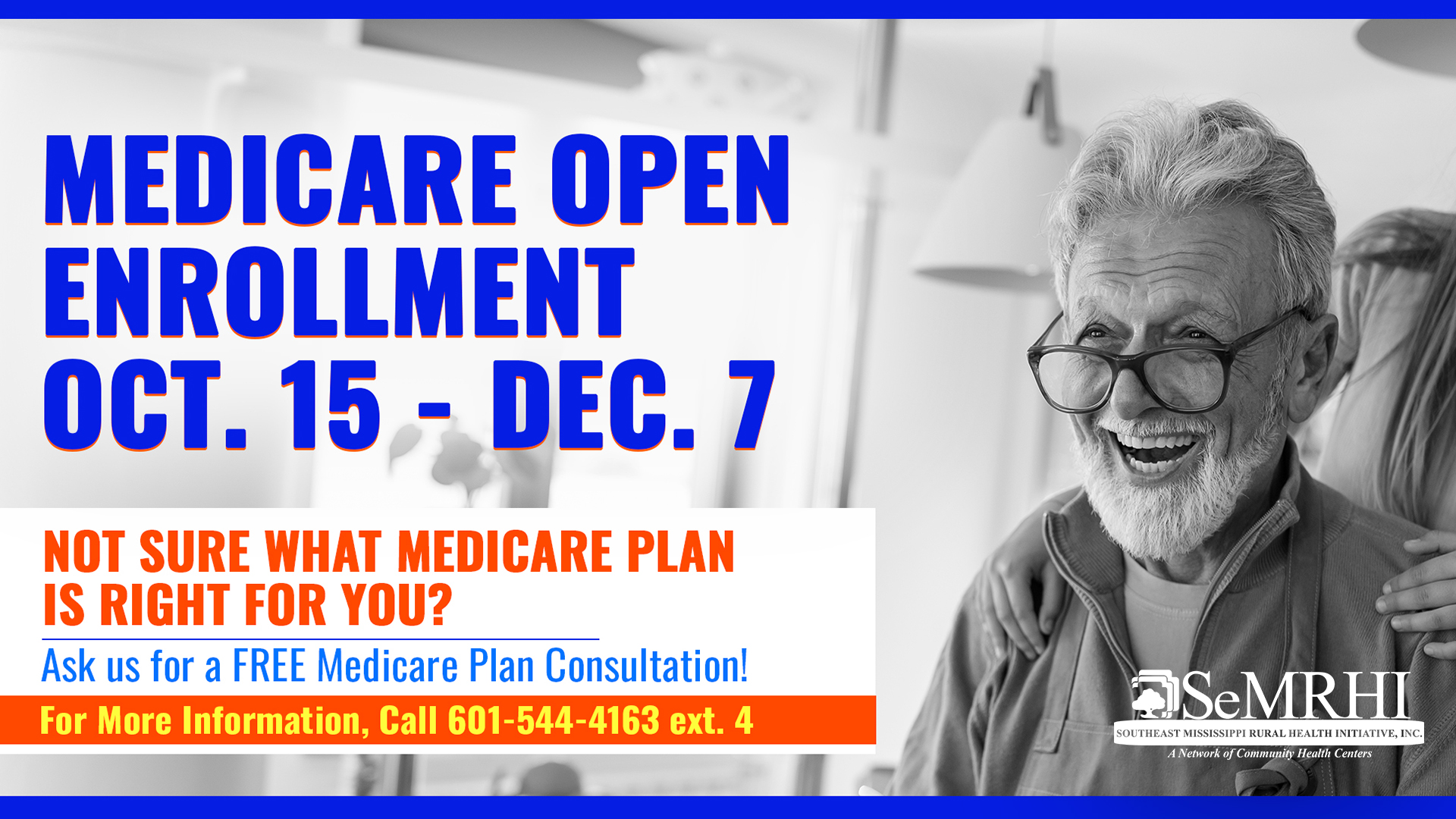 SeMRHI is honoring Breast Cancer Awareness by offering free clinical breast exams from Monday, October 10, 2022 through Friday, October 14, 2022 at our Women's, Beaumont, Brooklyn, Hattiesburg, Lumberton, New Augusta, Picayune, Seminary, and Sumrall locations. Free gift bags for all participants – while supplies last.
For more information, call 601-658-0058.